---
Cancun
The city of Cancun is considered the entrance to the Mayan World and is situated in the northeast corner of the Yucatan Peninsula in the state of Quintana Roo. Cancun is part of the territory of the former Mayan civilization. The city has good infrastructure, modern entertainment centers that were renovated in 2006 and competitive services philosophy compared to holiday destinations worldwide . Its main competitor in the Caribbean nowadays is Punta Cana.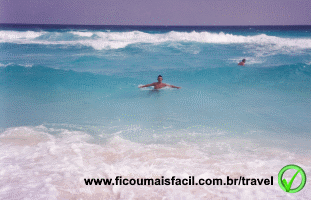 (Incredible blue.)
Unlike many other parts of the Caribbean and Mexico, Cancun was developed specifically for tourism, and continue to meet the needs of its more than 3.3 million annual visitors. Cancun offers visitors the best of many worlds: the Caribbean and Mexico; of modern times and ancient ones; adventure and tranquility. To be a tourist there is very easy! Many attractions, many tour possibilities, joy, many resorts, rather affordable public transportation and a lot of beautiful sceneries and lots of tequila. All you need is to walk a few meters on its fine sand in perfect harmony with the turquoise sea to be taken over by the place. It is a complete destination, and this makes it impressive.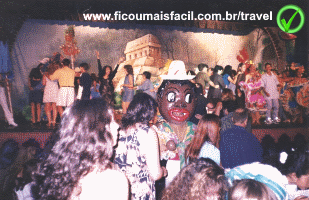 (Full time fun!)
However, the trip to Cancun is not just about beautiful resorts and beaches that look like picture paintings; it goes way beyond. The options of restaurants and bars is huge on Kukulcan Boulevard, and the stores, a much bigger selection. Those who like shopping will need to be careful not to take everything you see in the malls, perfumes, clothing, arts and crafts, everything with very attractive prices. At night, there is no lack of fun and this is one of its great attractions: several popular nightclubs, including the famous Coco Bongo, with electrifying shows. Regardless of tour option you take, one thing is for sure: a lot of joy! What nice people, cheerful and hospitable!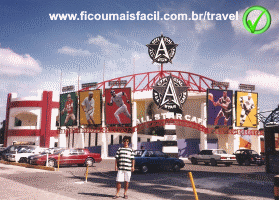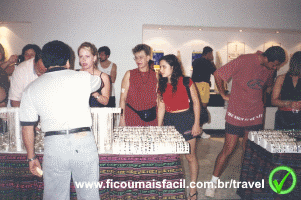 (Eating and drinking.)
We suggest a 14-day trip, a week for the recommended tours and a week just to enjoy Cancun. Make sure you visit Isla Mujeres, Cozumel, Tulum, Chichén Itzá, Xcaret and Xel-Ha. But prepar e yourself for significant extra expenses . If you are going for a one week trip, you will return home sure that will have to return to the other tours. So, save the airline tickets...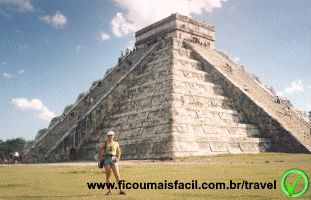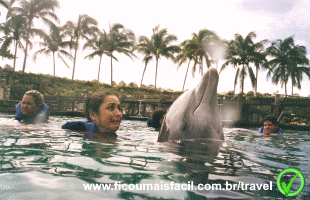 (Chichén Itzá and Xcaret.)
Cancun is about endless fun. Be it during the day, afternoon, evening or by the early morning hours, there is always something elso to do and a little more to enjoy. Prepare your energy!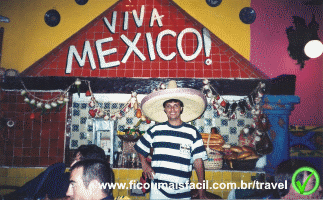 (Viva Mexico!)
TRIP HIGHLIGHT: Cancun or Punta Cana?