---
Xel-Há Ecological Park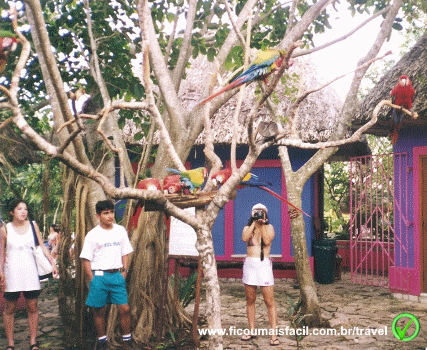 (Preserved Nature!)
Xel-Há is situated in the Riviera Maya, a little less than two hours away from Cancun. It was the first ecological park in the world to receive the highest EarthCheck certificate, an international program that recognizes and rewards the best environmental and social practices of tourism enterprises. In order to protect aquatic fauna, they encourage the use of sunscreen without chemicals during your visit to the complex.
You can have great interaction with the animals in Xel-Há. As you walk around, you will be able to see macaws, toucans, iguanas and many other animals. And in the water, many fish, stingrays and dolphins. You can also ride a bike, explore the bottom of the lake in a boat with glass bottom or just relax in the sun in one of the several chairs available. Children can adventure along tracks near the trees.
Xel-Há has many water attractions. For the more adventurous type, the tip is to jump from great heights such as Pedra da Coragem (Rock of Courage), test your balance on ropes over the river of Trepachanga and have fun on the zipline. Among the most relaxing activities, there is snorkeling, floating on river buoys, hammocks in front of the lake of the dolphins and comfortable lounge chairs to watch the sunset. The park also has extra paid activities such as Xcaret, but they are cheaper.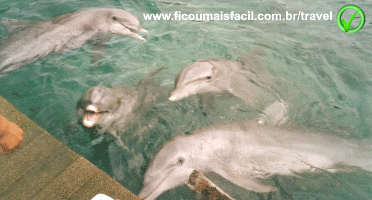 (The adorable dolphins!)

It's a very pleasant tour! The park is beautiful!

TIP: See the Comparative Table: Xel-Há x Xcaret.