| | | | | |
| --- | --- | --- | --- | --- |
| | | Xel-Há x Xcaret | | |
Welcome!
Comparison table of the wonderful ecological parks of Xcaret and Xel-Há near Cancun in Mexico, in Mexico in North America. Travel with us and have fun with our tips, places, landscapes and adventures there.
This
Weblog
is constantly being updated. So, follow us on Facebook and subscribe to our channel, in order to be notified of new postings. Keep up to date on new videos and content.
---
Xel-Há Ecological Park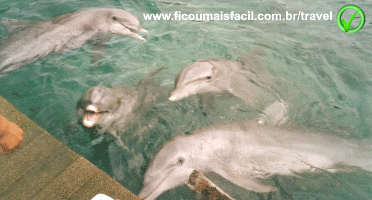 (The adorable dolphins!)
These destinations are very similar. For this reason we have prepared the comparative table below to help you with your decision of which one to choose in case you are not able or willing to visit both of them.
Xcaret
It's more expensive than Xel-Há;

The cheapest ticket does not include any extras, not even the diving accessories such as snorkel or flippers;

The most expensive ticket, Xcaret Plus, includes only a meal in the price;

It offers more options of attractions, especially for people who are not very keen on going into sea water. There are shows, beaches, an aquarium and a museum;

A large number of attractions, but not all of them are worth visiting;

It is closer than Xel-Há, on the way to Playa del Carmen;

There are subterranean rivers, an experience which is different from most things you have ever done.




Xel-Há



It's cheaper than Xcaret;

It is All Inclusive (including diving accessories), you have breakfast, lunch, dinner and all the drinks;

It's great for snorkeling and other types of adventures such as high jumps and zipline;

It offers less attractions than Xcaret;

It is farther away from Cancun than Xcaret;

It doesn't have the subterranean rivers, the closest thing is the Caverna Maya (Mayan Cave).