| | | | | |
| --- | --- | --- | --- | --- |
| | | Brasilia | | |
Welcome!
A visit to the 2014 World Cup Mané Garrincha National Soccer Stadium in Brasilia, the modern capital of Brazil and a
World Heritage site
. Travel with us and have fun with our tips, places, landscapes and adventures there.
This
Weblog
is constantly being updated. So, follow us on Facebook and subscribe to our channel, in order to be notified of new postings. Keep up to date on new videos and content.
---
Mané Garrincha National Soccer Stadium
(White Elephant)
Mané Garrinha was one of the best Brazilian soccer players of all times that used to play for Botafogo, a soccer team from the city of Rio de Janeiro. It is a beautiful and modern soccer arena in Brasilia, the capital city of Brazil. It is situated near the Television Tower on Eixo Monumental (Monumental Axis Avenue). It was built for the 2014 World Cup FIFA. Its construction began in July, 2010 and ended in May 2013. It cost about R$ 1,4 billion (over half million american dollars at the time). About seventy-one thousand fans can watch soccer games and shows there. It was the place of seven World Cup games, including the victory of Holland over Brazil 3 - 0 deciding the 3rd place. At the time of the construction, there was a huge amount of criticism by the Brazilian population due to the cost to build an arena which nowadays is hardly ever used.

TIP:It can be visited on Saturdays and the entrance is free.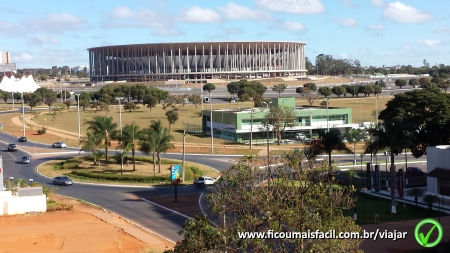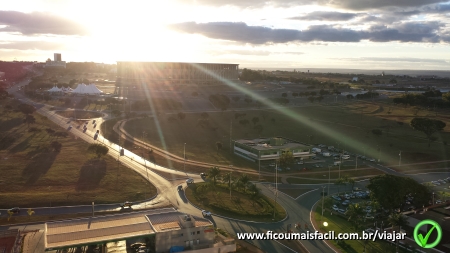 TIP: If you intend to visit the Television Tower, refrain from buying souvenirs at the entrance of the cathedral. Just a few steps away from the bottom of the tower, there is a shopping fair where you can find better prices and a larger variety of mementos.