---
(Aveiro - The Portuguese Venice!)
Aveiro is a coastal town in the northern area of Portugal. It is a charming town with well preserved buildings and cleans streets. It is always crowded, mostly tourists and students.

It is also known as the Portuguese Venice. Well it's not quite like Venice. What it really has is a canal where "gondola-like" boats called Moliceiros take tourists on a ride along the Ria canal. The name Moliceiro comes from a green moss that grows in the Ria. These boats used to collect this type of algae to produce fertilizers.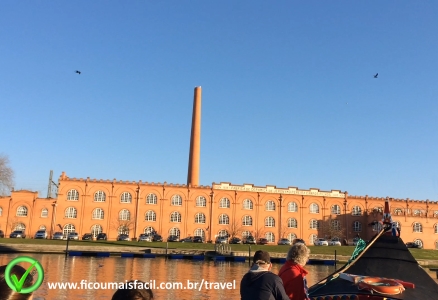 (Jerônimo Pereira Campos Porcelain Factory)
During the ride, a helmsman is in charge of the boat and another person act as a guide who talks about the history of Aveiro and its canals. The moliceiro passes in front of old salt warehouses, now deactivated. The ride takes about 1h going along the 3 canals up to the Jerônimo Pereira Campos Porcelain Factory. The factory was founded in 1896. Today the building is a symbol of Aveiro and houses part of the City Hall.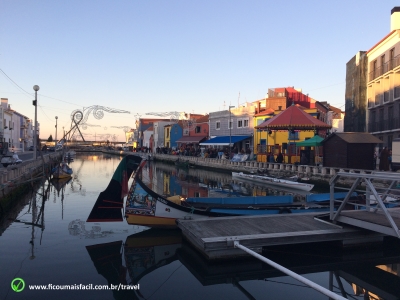 (Moliceiro Boat)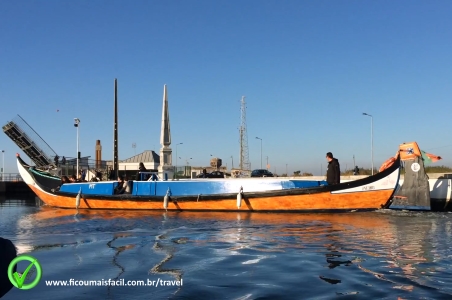 (Mercantel Boat)
There are two types of boats the Moliceiro and the Mercantel. The basic difference is that, as i have said, the Moliceiro was originally intended to collect moss. The Mercantel was originally designed to carry merchandize and salt, which is produced in the area. Mercantel boats are bigger and usually painted with one or two colors at the most. Moliceiros are narrower and smaller and are colorful. They also have 4 drawings usually representing something religious, daily life, historic and sexual appeal. Most are very funny! Each boat has its own art. These drawings are placed on each end of the boat, one on each side.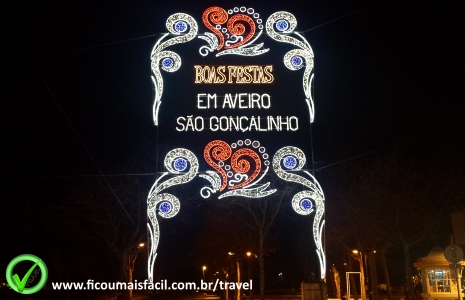 (São Gonçalinho Festival)
A traditional festival in Aveiro is the São Gonçalinho. It is a five-day festivity in the beginning of January, with its prime event on a weekend when a large number of "cavacas" are thrown from the top of the São Gonçalo Chapel, as a promise. Usually bands and pop artists perform on stage in the area near the chapel. These cavacas are sort of hard bread with sugary coating. People gather below the Chapel with nets or inverted umbrellas to catch as many cavacas as possible. You must be careful because they are hard and if one hits you on the head it surely hurts. It is fun to watch the people throwing the cavacas. I even caught one!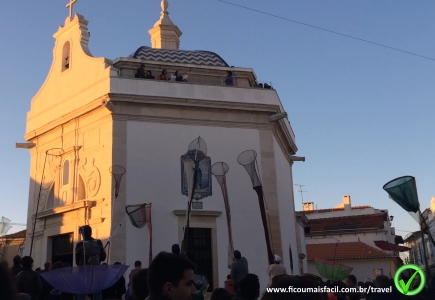 (Throwing Cavacas at São Gonçalinho Festival)
Finally, we cannot forget to mention the "ovos moles" (soft eggs), a traditional regional sweet. Don't be fooled by the name. It's not an egg. It is just a sweet made of eggs. It's very good but not my favorite type of sweet. However, people are crazy about it.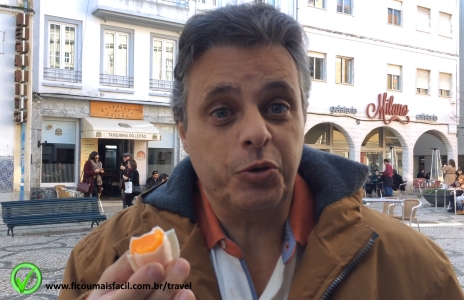 (Eating Soft Eggs - Ovos Moles)
Near Aveiro you will find Costa Nova beach. It's a wind beach with thin sand and great for surfing. But the what make Costa Nova famous are the stripped painted houses typical of this beach. They were built by fishermen and were used to store the fishing equipment and they had only one room and one floor. Later, these houses were turned into houses and acquired some internal divisions for better comfort.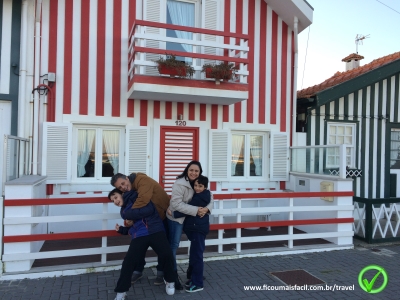 (Traditional Costa Nova Painting)
In the area south of the Costa Nova campsite (south of the village), for more than a kilometer there is a naturism beach. I didn't adventure there, so I have no idea how it is. Sorry!