---
WHY SHOULD WE TRAVEL?
At first, traveling could be seen as leisure, luxury, ostentation ... But everything depends on the priority and importance we give to situations experienced. Besides, packing up and leaving home for the unknown goes far beyond that. Trips can be quick or long lasting, national or international, expensive or economic, by land, water or air ... It doesn't matter. All you have to do is just leave.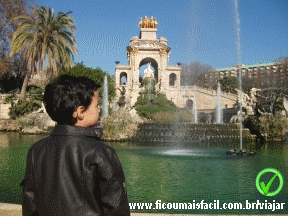 "A man must travel. On his own, not through stories, images, books or TV. Must travel on his own, with his eyes and feet, to understand what belongs to him. For some day, plant his own trees and give them value. Knowing the cold to enjoy the heat. And the opposite. Feel the distance and homelessness to be well under his own roof. A man must travel to places that he doesn't not know, to break this arrogance that makes us see the world as we imagine, not simply as it is or it can be. That makes us teachers and doctors of what we didn't see when, in fact, we should be students, and simply go see"
Amyr Klink - Brazilian adventurer
Since I was a child, I live this enchantment. If the opportunity to travel appeared, I was ready. The place did not matter. I just wanted to go. Then, of course, when I became an adult and an independent person, I went after my dreams ... travel more and farther. And, at that point, I already knew the whole Brazilian coast and many other states. I always had fun with the accents and different habits and loved to join the native way. Even my accent changed! Yes ... I've "backpacked" a lot!

As an adult, I met my husband Alex. And we traveled a lot together! I think that's what made us so close... then the children came and that was it ... we traveled even more. I want to show them the world. This is the heritage we intend to leave them, experiences, culture, and everything I believe we conquer at every new destination and I that want to share in this text with you.

So, the five main reasons I believe we must travel are:
1. Recognize that our city or our country is not the only one with problems.
When we travel we deal with other realities and the comparison is inevitable. We visited better places, but we also visited worse places: cleaner or dirtier, more expensive or cheaper, warmer or colder, with polite people or others not so well behaved, with kind and friendly people or others with a great deal of prejudice to our visit.

Traveling makes us realize that problems are not unique to the place you live in, your choice will depend on what kind of problem you want to live with.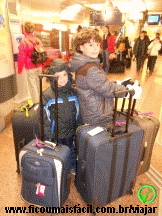 (Security is an international matter. Our young discoverers learning how to act in a secure way at the Geneva International Airport in Switzerland)
2. Learn to wait, to listen and to communicate.
Dealing with different languages and cultures is always a challenge. To want to eat something that you don't know how to ask for (English helps, but not everywhere) or does not exist there or even comes in a completely opposite way you are used to, for example in my country the dish is served with salt and they serve it sweet. To want to solve a problem that they do not understand, after all, that is not a problem for them. To want to do something that you usually do every day and that in such place that is financially impractical. Can you imagine the lesson of these situations for the children? For us adults, It is... I will list a multitude of examples in each journey displayed on our Weblog.

Traveling teaches you how to respect the people, the differences and the timing of things.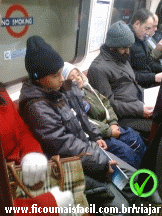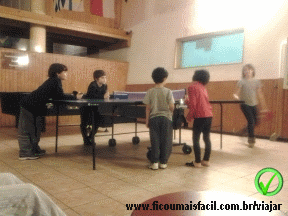 (Patience in the London Subway - Playing with French, Swiss and Italian kids in Torgon, Switzerland.)
3. Recognize that the world is smaller and more affordable than you think.
With the Internet, specialized sites, Google, Expedia, Logitravel, TripAdvisor, other virtual agencies, and our Weblog, of course, all information about land and air tickets, cruises, hotels, etc. are just a click away from you and with competitive and comparative prices. You can even count on the reviews and tips from users who help others in the selection of destinations and itineraries.

Travelling sets you free.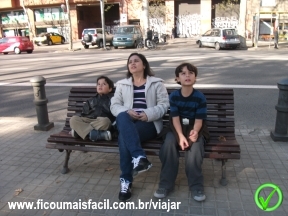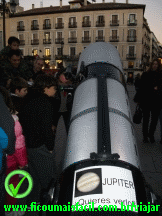 (Waiting for GPS signal to find the next attraction in Barcelona - Finding Jupiter in Madrid)
4. Learn how to plan and deal with surprises.
A good trip, always go through good planning: the route, time, finances. But changing the itinerary, altering timetables and changing costs while traveling is a challenge and it can be surprising for good or for evil. Your administrative vein will certainly emerge...

Traveling is a great lesson, with inter and multidisciplinary content. You'll learn how to solve problems.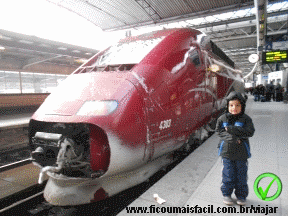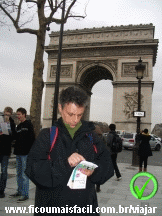 (Change in schedules, and plans, due to snowfall in Brussels - What's the next destination? In Paris)
5. Educate your child.
For me, today, it is one of the main reasons. It is wonderful to see them recognizing the classroom theory in the trips they take, in addition to the ease of dealing with new schedules, new flavors, new languages.!

Traveling is to experience the world we read on the pages of books.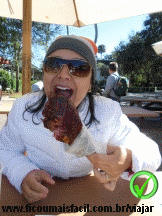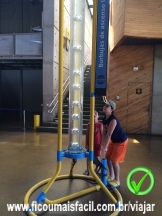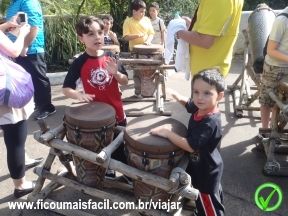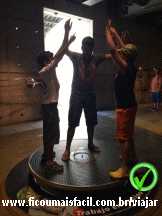 Every trip is a great learning experience!
Therefore, travel and learn MUCH MORE!


Alexandra.