---
Madrid
Madrid, the capital city of Spain, is an impressive, joyful and elegant city. It is well-known for its tasty food, good prices and beautiful monuments and buildings. It is a dynamic and welcoming city where we find people from all over Spain. Just stroll through the city streets to discover, attractions and different pleasures in every corner. Get ready for a lot of walking!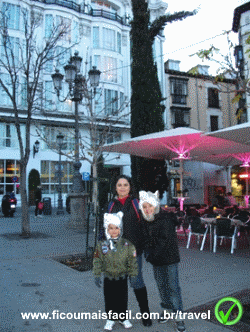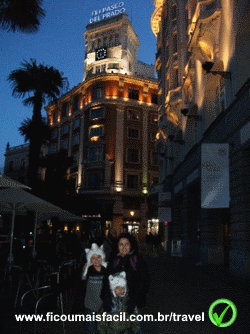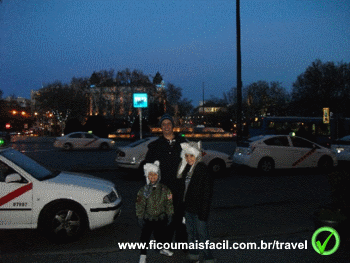 (Clean and organized)
We went to Europe to stay for a month. We would arrive for the New Year. Therefore, we started doing some research to see where it would be nice to spend New Year's Eve and only then, would think about the rest of the trip, continuing from there. After following several blogs, we chose Madrid. The airline ticket was affordable and all of them emphasized the joy of the city. When we arrived, it was very cold and raining non-stop, it was winter.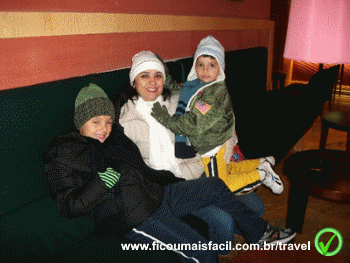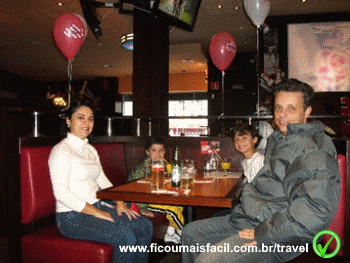 (Pause to thaw)
We got ready to go to Puerta del Sol, the place where many people go to celebrate the new year. It was jam-packed with Madrileños and tourists, squeezing each other in that square that seemed small at the time. As it was raining, it was a mass of people and umbrellas bumping into each other. Moreover, we had two children with us. At midnight, after anxiously waiting for such moment, all we saw was everyone hugging each other, eating seven grapes and returning home. We wandered: Is that it? It was actually a waste of time. If I had seen it on TV, the emotion would have been the same. There would have been no suffering, no lack of bathroom or a place to sit and eat. After all, everywhere was full and after a certain time you could not even move anymore. Trying to get to the subway was an adventure. He looked at ourselves and thought: we are really crazy! What were our children doing there! Apart from the setback, we noticed that they had fun even with all that. It is the cultural difference. New Year as we have in Brazil is difficult to find! We can say that because We've spent it in many other places around the world, too.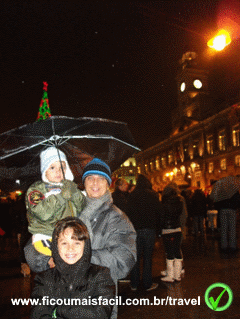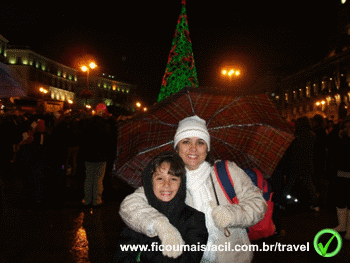 (New Year's Eve in Puerta del Sol)
Walking around Madrid is extremely pleasant! You can walk with no direction and you will surely find a remarkable architecture, with buildings and towering monuments scattered throughout the city. Don't even think about renting a car for visiting the city. There is no need and the parking lots are very expensive. In addition, the city is flat and beautiful. It was built for walking around and to be admired. If you ever get tired of walking, just get on a subway to return. We the subway all the time, because it is very easy to move around the city. In every corner, you will find a station that will take you anywhere you want in Madrid.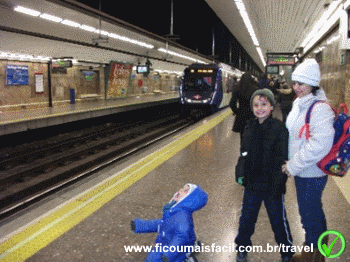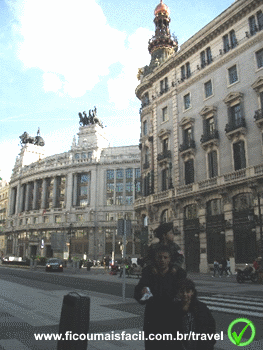 (Walking... a lot!)
It is almost mandatory to stroll along Plaza Mayor, which has a true European setting. The square is famous, beautiful, completely closed, a meeting point, and a nice place to travel back in time and enjoy the time there were tables scattered among the bars of the square. Many events made it important and a reference in Madrid. Celebrations of act of faith of the Inquisition, canonizations, public executions, bullfights, drama presentations and royal coronations.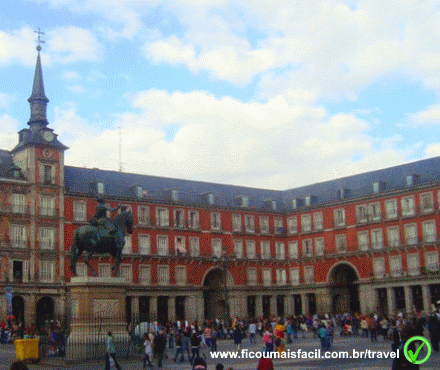 (Plaza Mayor)
At Gran Via, you will find a shopping area, restaurants and music. There are thousands of shops, one beside the other and lots of famous brands. It's a good idea to go well prepared with money if you are the buying type. There are expensive restaurants with international cuisine and popular restaurants with affordable prices. There are several theaters offering musical and theatrical performances. It is important to choose one early in the day to buy tickets to watch in the evening. You usually won't be able to buy tickets close to show time. The Gran Via goes through the Plaza de España, another major tourist spot.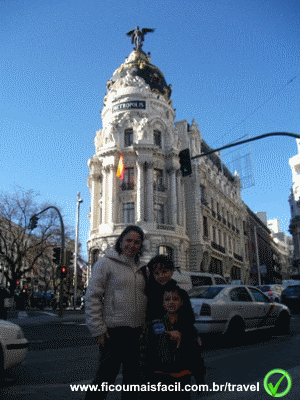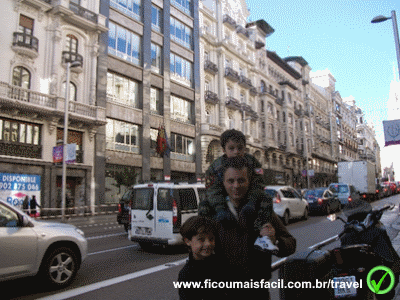 (Beautiful Architecture)
It's also nice to visit the Royal Palace of Madrid. It is the official residence of the King of Spain and it is considered the largest royal palace in Europe. It is used for events and to receive awards and authorities. Different from what many may think, the royal family does not usually live there, even though it has more than a thousand rooms.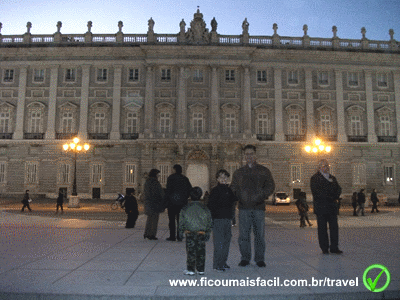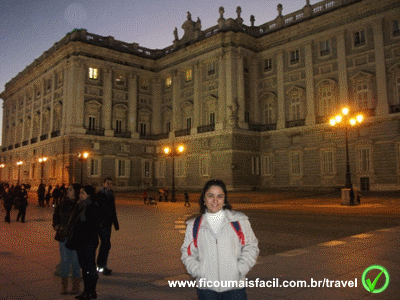 (Madrid Royal Palace)
The Santiago Bernabeu soccer stadium, built in the 40's, is another must-see in case you are a soccer fan. It was the most expected attraction for my older son who is a fan of Real Madrid and Cristiano Ronaldo, although the youngest one is a fan of Barcelona and Messi. The stadium offers guided visits, which you pay at the entrance. It's cool! I must confess not that I like soccer very much, but I loved the tour. It's beautiful! I recommend it.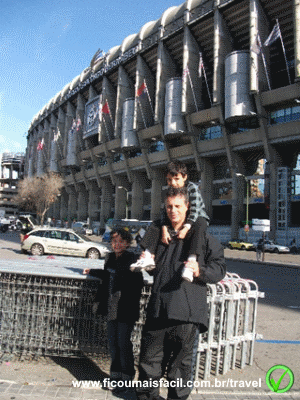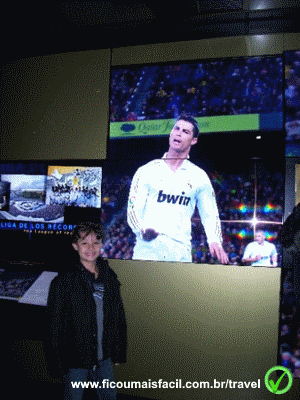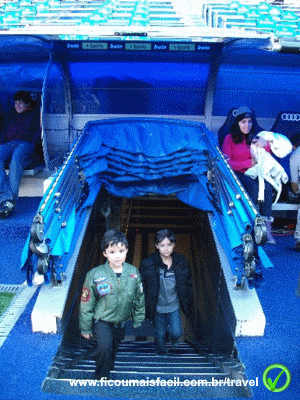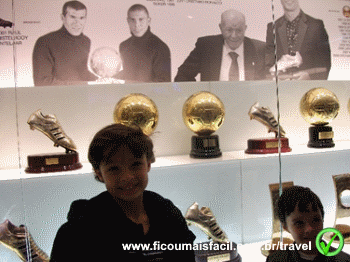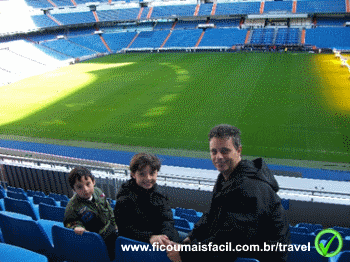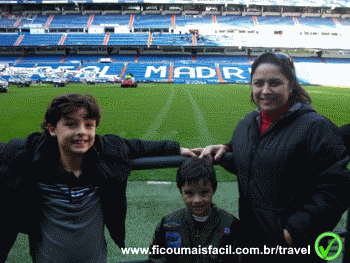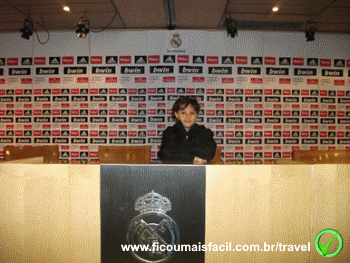 (Inside Santiago Bernabéu)
The Retiro Park we found unintentionally during one of our many strolls. The park is beautiful, with amazing gardens and many, many statues. It takes about two hours to be able to go around the whole park. The place is quite popular with Madrileños themselves who love spending in the late afternoon there.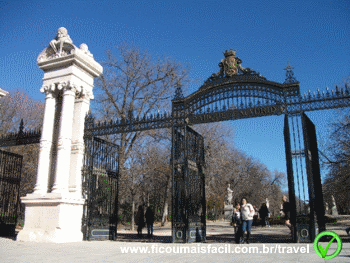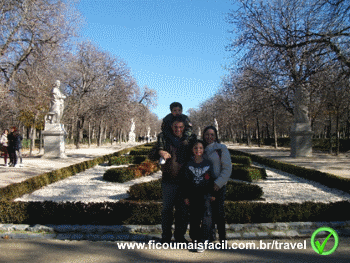 (Large Green Area)
Visit the Puerta de Alcalá (Alcalá Gate), a monument located at the Independence Square in Alcalá Street, which once served as Madrid gateway. Go to the Las Cibeles fountain, situated in the square which has the same name. Beautiful!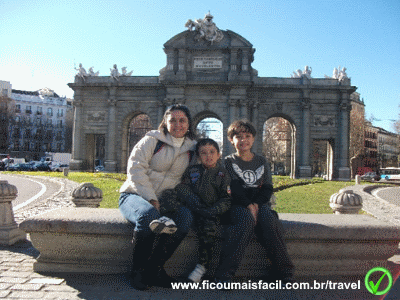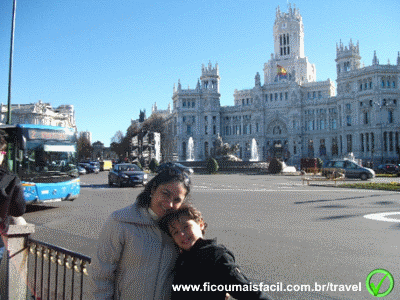 (Charming Squares)
Enjoy the Puerta del Sol (Sun Door), a bustling central square of Madrid, where the symbol of the city: a bronze statue of a bear trying to reach a fruit from a tree. The square has several streets that end up there. Walking there is pretty cool. There are many dining options, bars, places for a quick snack and arts and crafts and souvenirs shops surrounding the square. It's a shopping extravaganza!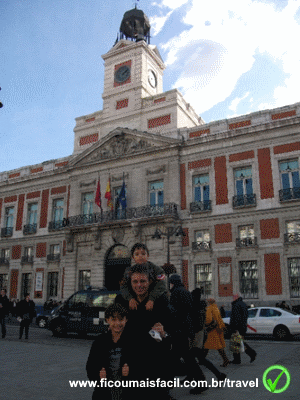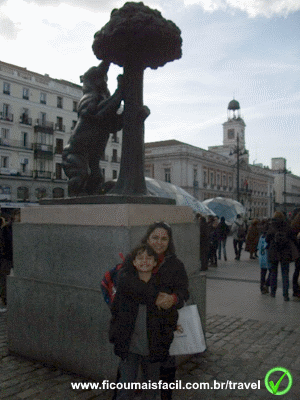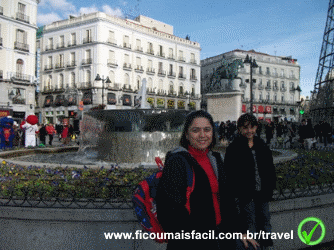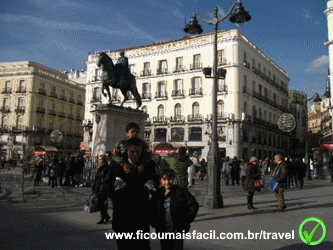 (Plaza Puerta del Sol)
For those who prefer visiting museums, it is essential to visit the Museo del Prado. Considered the most important museum in Spain and one of the most important in the world. At first we were a bit afraid of visiting it because of our young kids, but they loved it.p>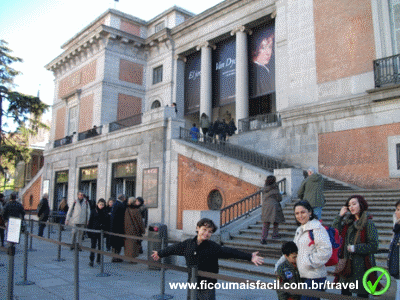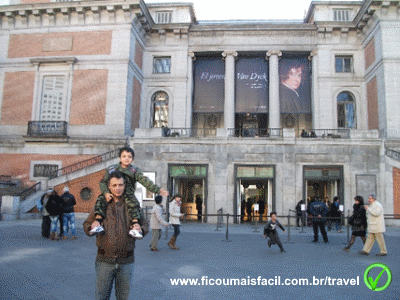 (Prado Museum)
A trip to Madrid involves good planning but also getting lost. There are plenty of attractions, but one must know that the secret is to walk around the city streets without a set destination. And just for the record: it is a destination that would visit again. I loved it!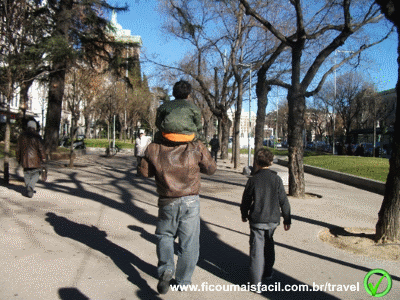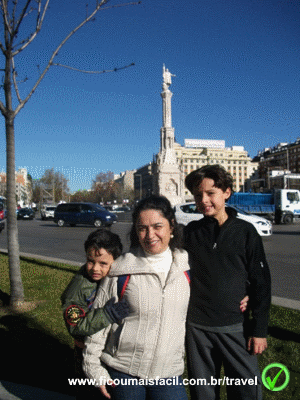 (Walk, walk, walk...)