---
Buin Zoo
A beautiful and huge theme zoo, which is situated about half an hour away from Santiago (20 miles from downtown) in the town of Buin. It is the largest and most modern zoo in Chile. In addition to the animals all zoos have, you can watch shows with sea lions and penguins. Check the schedule of the shows as you get into the park. The area of the show is quite big, it can seat up to 600 people. You have to pay an additional small fee to watch it. We definitely think it is worth the price!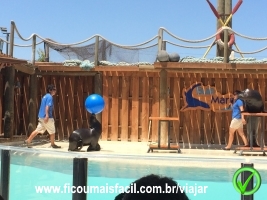 (Fun Show!)
It has an area full of loose animals that children can pet, feed and have a very close contact with them. These include chickens, roosters, and sheep. For city children, that can be quite different!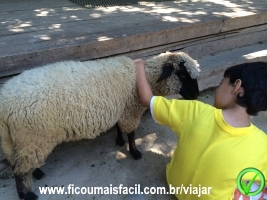 (Interactive)
Other super cool attractions are the cave with snakes and frogs and NOCTURAMA showing the animals nightlife, such as owls and bats. The AQUARIUM, the only one in Chile, is well structured and we can find in the same fishbowl the species of Nemo and Doly from the movie "Finding Nemo." That was fantastic for the kids! There is also an aviary and an area that simulates a farm with cows, calves and a huge garden. The children are able to interact a great deal with animals and plants.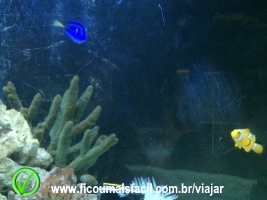 (Finding Nemo)
Along the animal areas, you will find nice scenery, old cars and games to entertain the children. It is a great photo opportunity.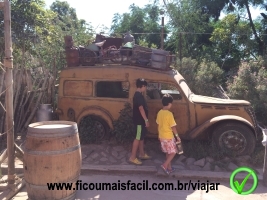 (Time for pictures!)
There is also a huge area with replicas of dinosaurs as if they were out in the wild, replicas of their skeletons and instructors who teach about them. A mini Jurassic Park!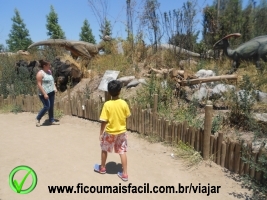 (Jurassic Park)
Reserve a day for the zoo. There is also the possibility to enjoy the evening if you want.