---
(Iguazu Falls)
It is in this city of the state of Paraná, south of Brazil, that we can see one of the most charming natural spectacle in the world. It was elected one of the New Seven Wonders of Nature. Foz do Iguazu is visited by 2.5 million tourists from all over the world every year, apart from us Brazilians, Argentines and Paraguayans who also share the area of the Triple Border. According to an article published by Exame magazine in March 2014, it is the third sought after destination for foreign tourists in Brazil and the first in the southern region.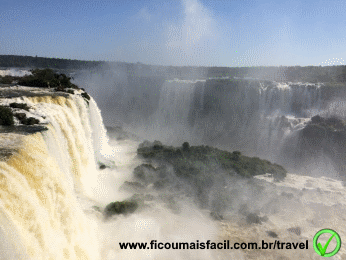 (Simply Awesome!)
Without any doubt, the number one attraction are the amazing waterfalls of Iguazu river. A set of 275 waterfalls that reach 90 meters (about 300 feet). You will not only be charmed with stunning sceneries, but also with the many ways to enjoy it. The largest waterfall is the Devil's Throat, 700 meters long (about 2300 feet). For those who have already visited Niagara Falls on the US border with Canada, Iguazu River Falls are higher and twice as wide, that is, Iguazu Falls are unique and insanely beautiful! Its magnificence captivates even the most insensitive to natural beauty. We went there in January and at that time, due to the rains in the upper regions, the waters presented a rusty tone, because the amount of iron in those waters, but nothing that could get in the way of the beauty of the scenery.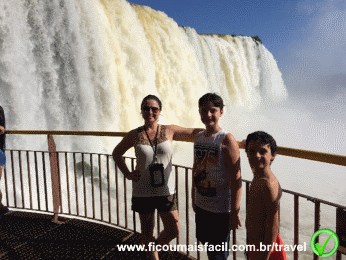 (Garganta do Diabo - Devil's Throat)
We didn't rent a car, considering the idea of acquiring some tours at the hotel or any local travel agency, but we soon realized that it was not worth it. They charge, and a lot of money, only the transfers, because all entries are only paid on site. We did a quick math and soon concluded that if we rented a car, it would be cheaper and we would have more freedom. And it was the best option! We decided our tours and schedules according to our wishes. Moreover, it is very easy to move around in Foz do Iguazu which has a very good sign system. We did not even need the GPS on any tour. We only booked a transfer at our hotel to go into Argentina because we didn't have our id cards or passports ... lol. Therefore, we were safer with them. But, no big deal, you can go into Argentina with only a driver's license, even though some people say it is not advisable.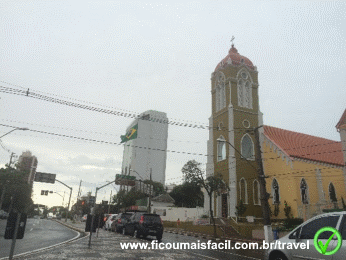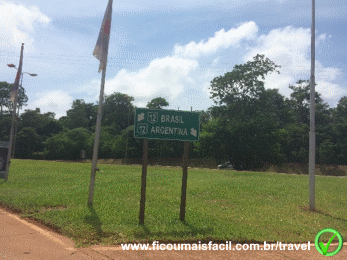 (The city is clean and easy to drive around)
Lets talk about the trip. I would highlight the waterfalls that are inside the Iguazu National Park and, on the Brazilian side, was created in 1939, with an area of 185,262.2 hectares. I recommend spending at least a day for this tour, because the amount of programming is abundant and it is very difficult to leave any of them out. Wear comfortable clothes and shoes that dry quickly, use sunscreen, insect repellent and drink plenty of water. Good planning and organization is important according to the choice of tours and the weather of the day, because on some rides you can get quite wet. On hot days, do these activities first so that you can dry out along the day. On cold days, let the watering activities for the end of the day. If you are traveling with children, bring a change of clothes and slippers for everyone. Do not worry, in the park you will find several lockers that you can rent. Going around in the park is very easy. Several buses run back and forth every 15 minutes from the Visitors Center and makes four stops: Black Pit Station (Estação Poço Preto) where you can access the track of the same name, Macuco Safari where you can take a wild boat ride right into the falls, the Waterfalls Trail where you will reach the beginning of the walkway and Field of Challenges and Port Canoe (Porto Canoas) at end of the walkway. You can hop on and off whenever and wherever you want.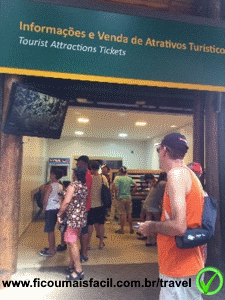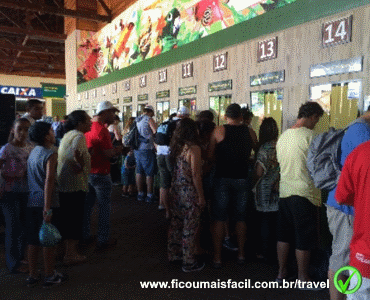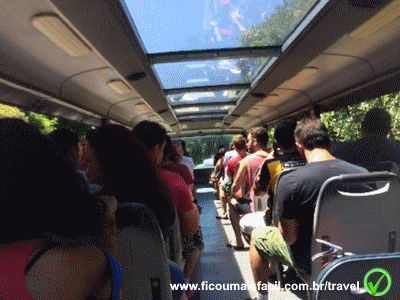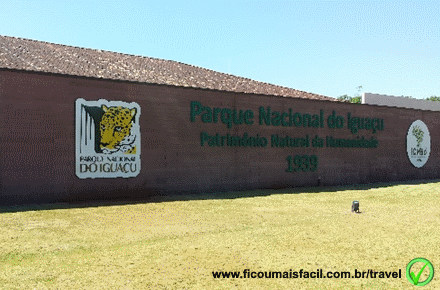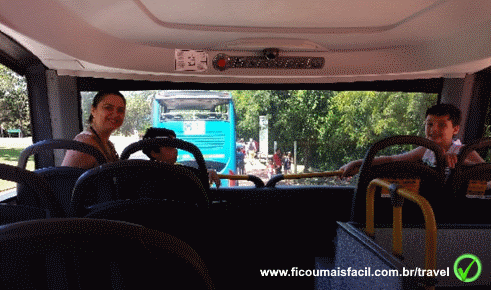 (Well organized)
I'll start describing the Macuco Safari. It's a boat ride that impressed me by the beauty, adventure and the mixed feelings that arouse in me: fear, joy, delight, pleasure ... Anyway, it's awesome and it certainly will never be forgotten. The tour starts with a safari style jeep, riding trails in the woods, with some stops so we can admire some species of rare and endangered trees, such as the Jussara palm tree that takes 10 years to be ready for harvest, which can only be done once. Then we put on the vests and get on a boat for 25 people. There are some stops for a few minutes so we can enjoy the scenery and take some breathtaking pictures. On this tour you can have a close look at the Argentinean side of the Falls. Then we did the unbelievable! Get near those huge rocks and feel that water falling right onto our heads. It's totally crazy! The only thing that came to my mind: "what am I doing here with my kids? This is not Disney ... it real ...". The kids loved it! And they wanted to it again. They kept on repeating: "It was the best ride of my life." Although they say it quite often, with so many adventures we provide them, I could see how much they liked. After three consecutive showers with soaking clothes, it's time to return from the adventure.

(Macucu Safari: Awesome!)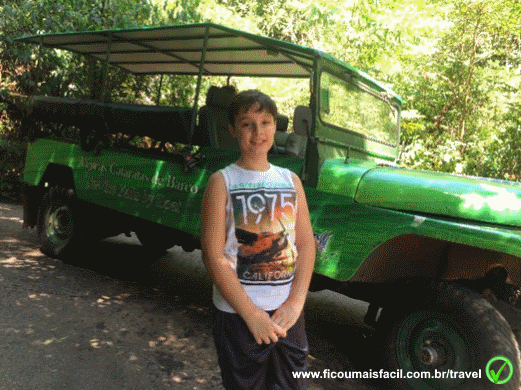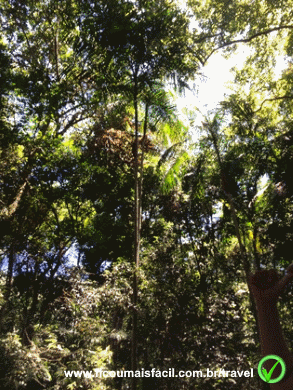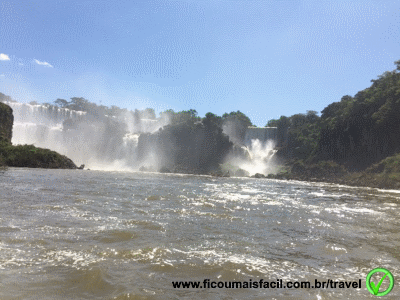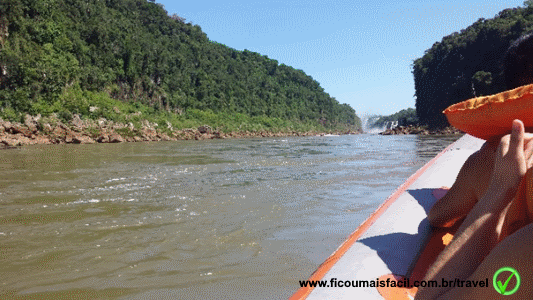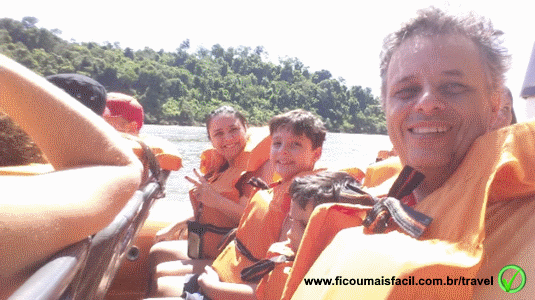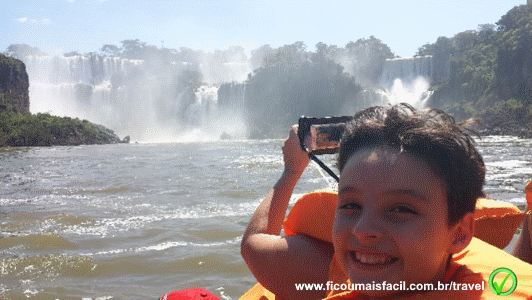 (Macuco Safari!)
In Porto Canoas you can take a boat ride on the top of the falls, including the Devil's Throat and the place where the waters of Brazil and Argentina meet. This tour is only possible when the river waters are a pre-set limit which I do not remember the value. I also felt a bit nervous because you cannot stop thinking about the possibility of the boat being dragged down by the Iguazu Falls current. A support boat rides along the whole time, which gives it a certain security. The view is wonderful! Finally, the boat driver does what we call "zeros", sharp 360 degree turns with the boat, which adds more excitement to the ride and get us a bit wet. Very good! At this area, there is a snack bar and a restaurant. Take the opportunity to recharge the batteries. Beware of Coatis that do not think twice about hopping onto the tables searching for food or trying to steal your meal from your hand. Get away from them or scare them away from the children. Despite being an attraction in itself in the National Park, and to look friendly and tame, the Coatis may represent some risk. They have a very strong bite and very sharp teeth. Apart from the bite, they may scratch you during the attack, which can transmit rabies. You will see several signs indicating the danger. Respect them!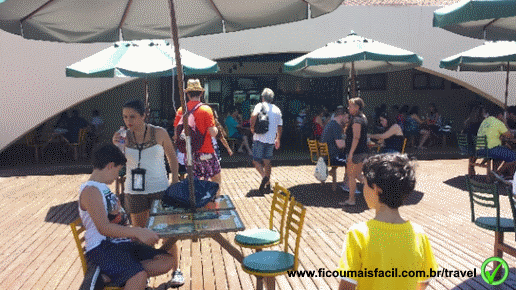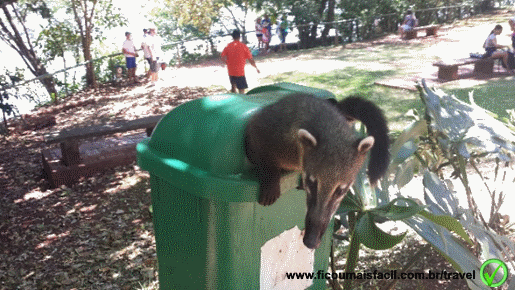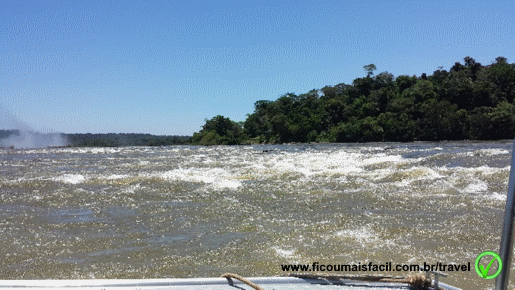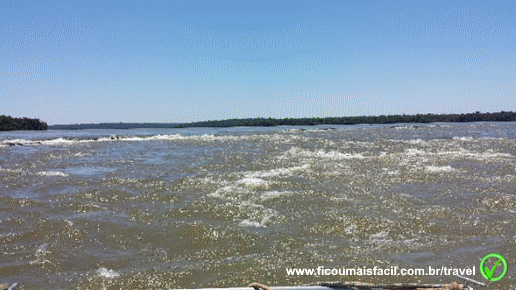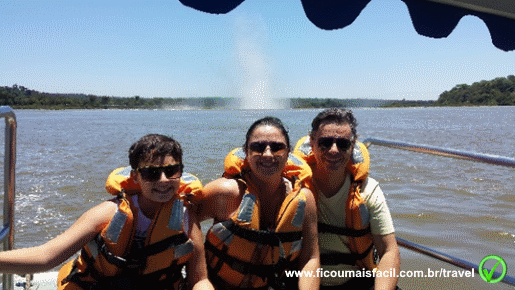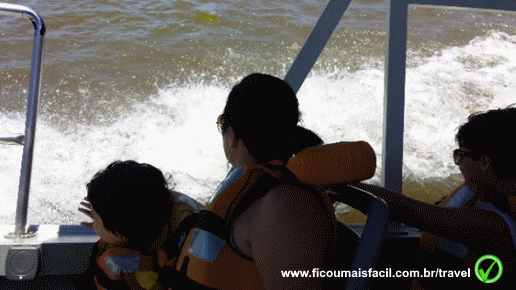 (Porto Canoas boat ride)
To go to the viewpoint of the waterfalls you can walk along a trail that starts at the Trilha das Cataratas (Waterfalls Trail) bus stop or you can take the panoramic lift from the Porto Canoas (Canoe Port) bus stop. You will get wet there as well! But, who cares. You are facing a scenery that looks more like a live painting. Amazing!!! Beautiful!!! One of a kind!!! To register that, have a waterproof camera, or a water cover for cell phone, because it will get rather wet. Apart from that, enjoy your time, which is the greatest demonstration of God's existence and his work.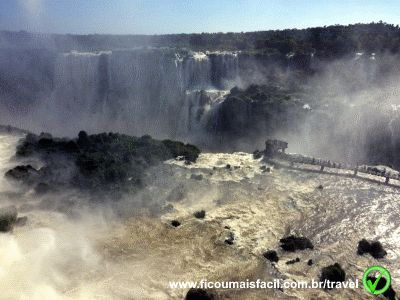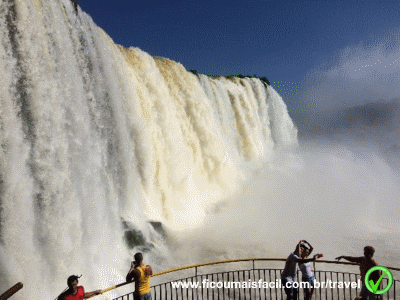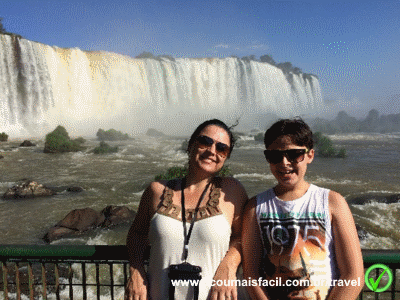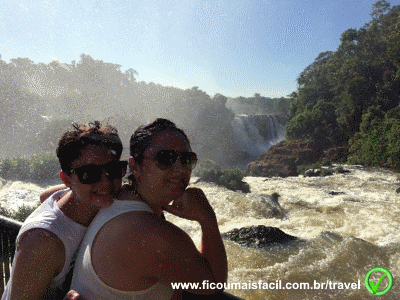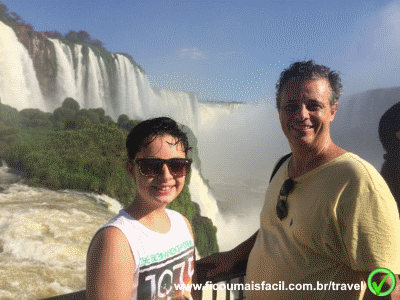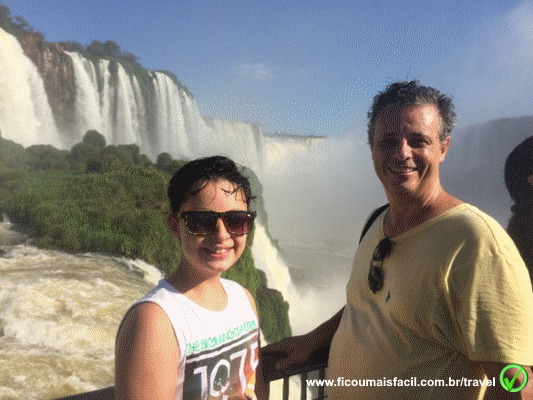 (Devil's Throat viewpoint)
Once you visited the impressive Iguazu Falls, it is time to visit the Itaipu Hydroelectric Power Plant, which is another must see tourist attraction. After all, besides the remarkable work of engineering, it is a unique opportunity in the world to be in a binational territory. You literally walk on an area that belongs to Brazil and Paraguay at the same time.
There are several tour options, such as: Panoramic Ride, Dam Lighting, Electric Vehicle Test-Drive, and Kattamaram Port. There is also the option of a technical tour inside the plant. Ideal for engineering students. All tours are paid. Students, teachers and people over 65 pay half. We chose the panoramic ride, which begins with an educational video about the dam and then we visit the dam on a very comfortable bus with strategic stops and a tour guide that explains everything about the plant, in Portuguese, English and Spanish, if necessary. It's a very interesting tour but I must confess that I got a little scared. Getting around the dam is a little uncomfortable because there's no way of not crossing the minds that that the dam could burst at any time.
We were lucky to see six of the fourteen spillway gates open, as they are closed 90% of the time. The spillway of the plant, whose purpose is to discharge the water not used for generation, is able to shed 16 430 000 gps (62200 m³/s), forty times more than the average flow of the Iguazu Falls. It's a lot of water!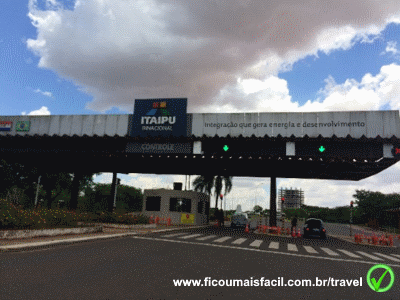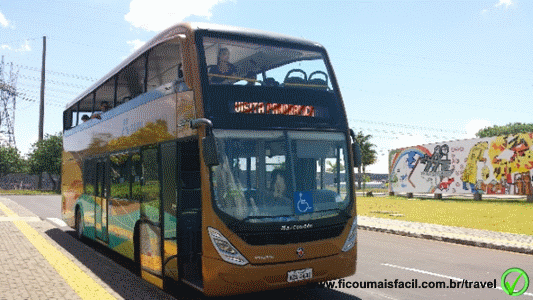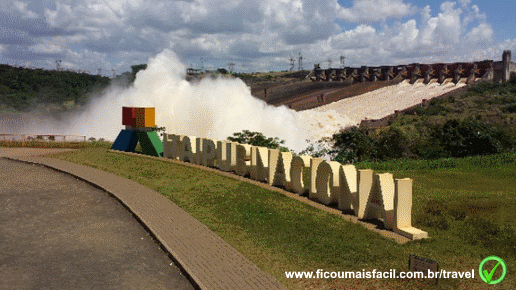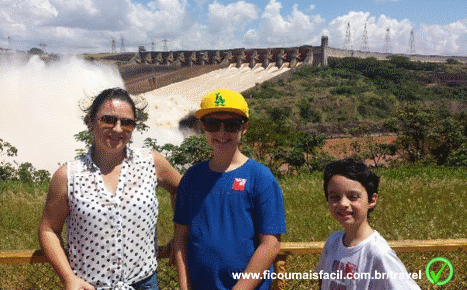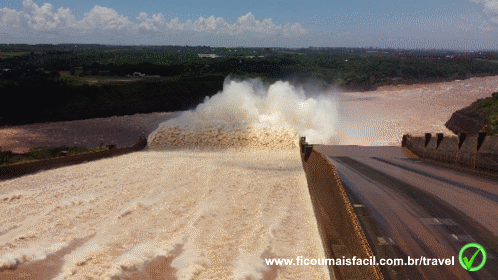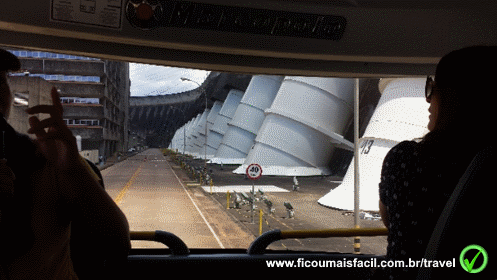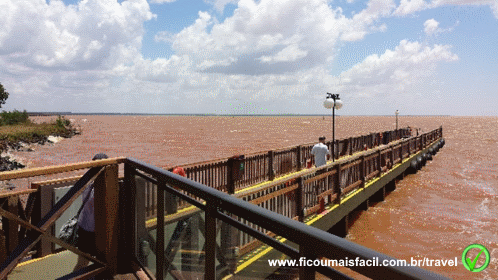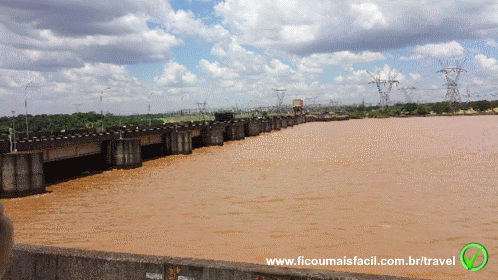 (Itaipu Power Plant)
(Three Borders Landmark)
Another must see is the Three Borders Landmark, where the Iguazu and Paraná rivers meet, but more than that, where there is the border of three great nations of South America: Argentina, Brazil and Paraguay. Each nation has its obelisk representing its sovereignty. The landmark is intended to represent equality and respect between the three nations, and for this reason, the three landmarks form an equilateral triangle. After going through a historical and cultural revitalization project, the Three Borders Landmark now offers a parking lot, a cafeteria, an arts and crafts shop and a viewpoint. It is only six kilometers far from the center of Foz do Iguazu and it is very easy to reach. It's a cool tour! See the three countries at the same time can be fun! In addition, the site provides infrastructure such as toilets, restaurant, shop, and everything in a very beautiful and clean environment.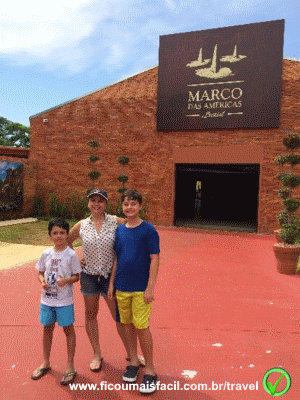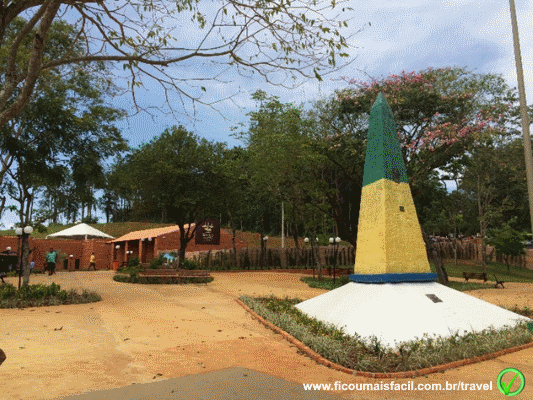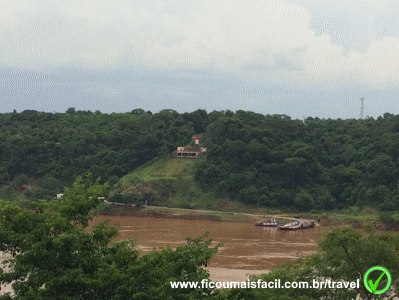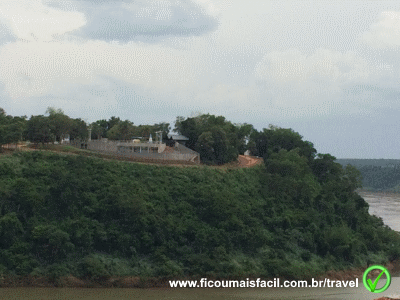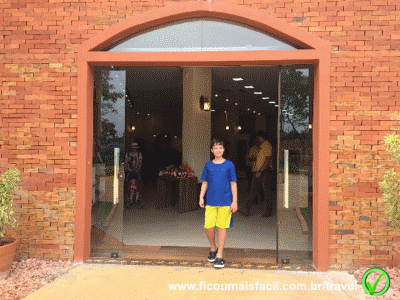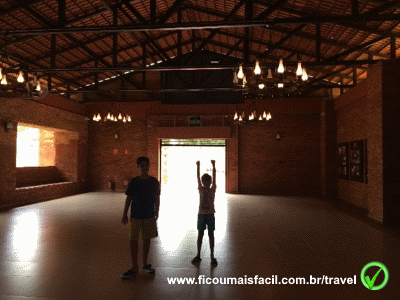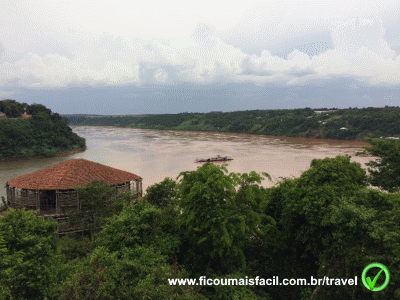 (Three Borders!)
When we were leaving the Three Borders Landmark, the sky began to get completely red on the Paraguayan side, forming a very different scenery for us. Soon after came bursts of very strong winds. On the way back to Foz do Iguazu we could see many branches of trees in the streets and traders collecting their goods, i.e. storm in sight. I do not know if the picture will be able to represent the sky as we saw, but it was impressive, indeed...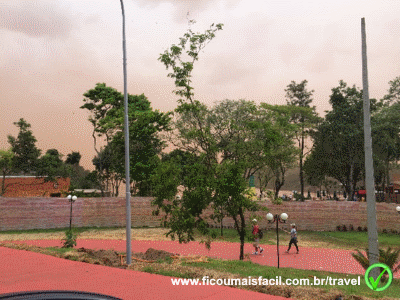 (Exotic Storm!)
Another cool place is the Buddhist Temple. Amazing! It is a beautiful and nice sight. Even if you are not the spiritualistic or religious kind you should check. It is a fast and free tour. The place is a bit away from downtown and for this very reason it is calm and relaxing. Too bad the temple itself does not have an area for meditation. It's worth the visit. But attention, the temple does not open on Mondays.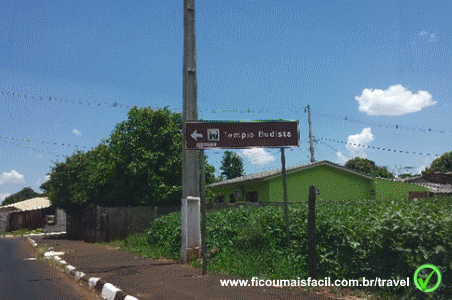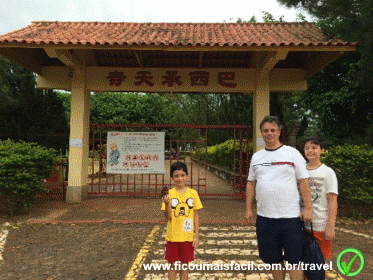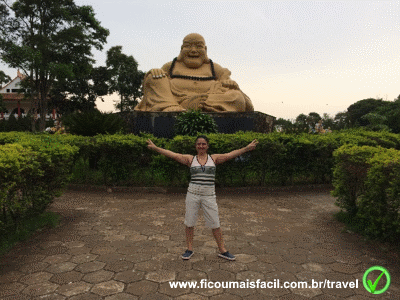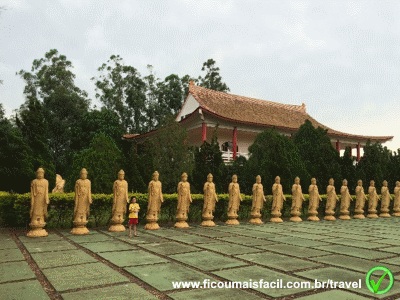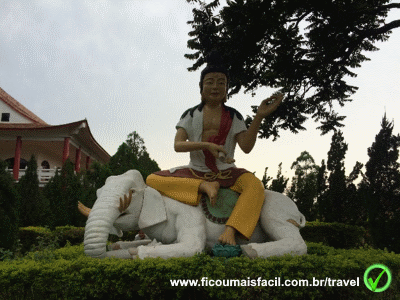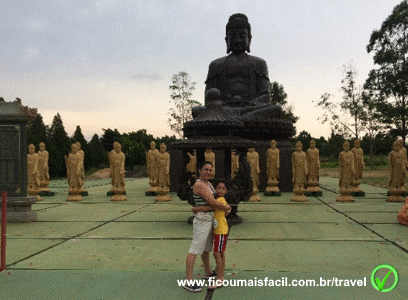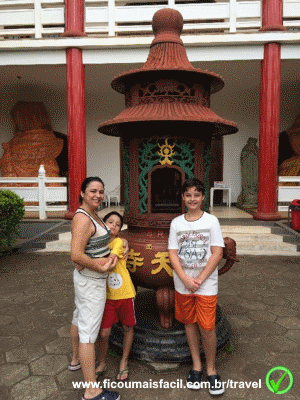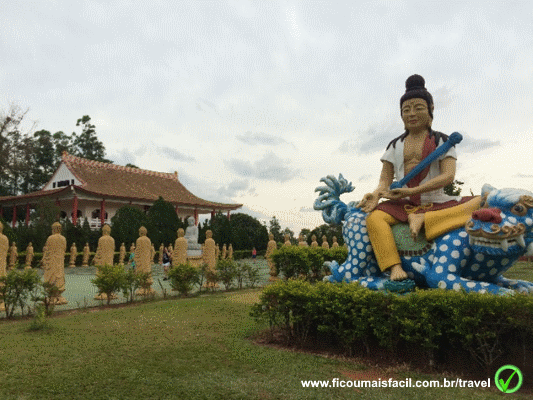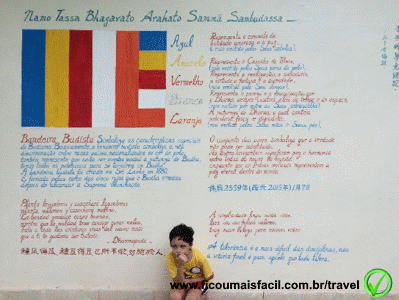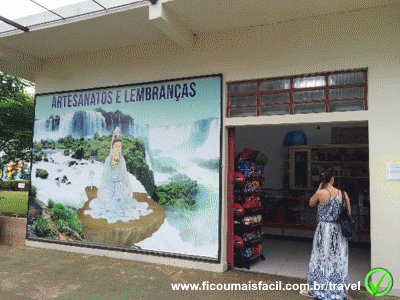 (Peace of mind)
We also went to a Muslim mosque but we did not want to go in. The architecture is beautiful and different. It is a religious place and not a tourist attraction in itself. If you're curious, you have this option. Well worth the visit, which doesn't take too long if you have time left in Foz. Admission is free. Women should be careful with clothing. They must wear a veil and nothing showing necklines or shorts are allowed.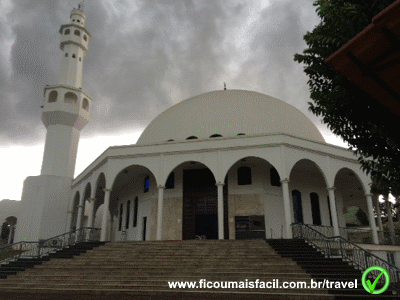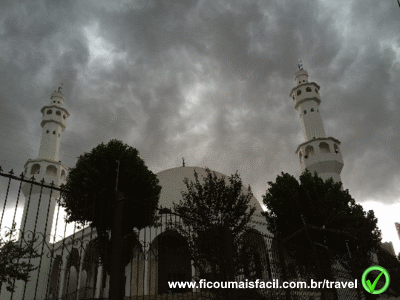 (Nice construction)
On the last day, we went to the Bosque Guarani Zoo at the request of our youngest child. It is a nice green area in the center of Foz do Iguazu. It is very simple, not very clean and with few animals. Mostly birds and small monkeys. The best attractions include a small jaguar and two alligators. It seems a little careless. Just because it is free, it does not mean it should be in such bad condition. We felt sorry for the animals that did not seem to be mistreated, however it did not seem to us that the facilities were adequate. Go only if your child insists! lol.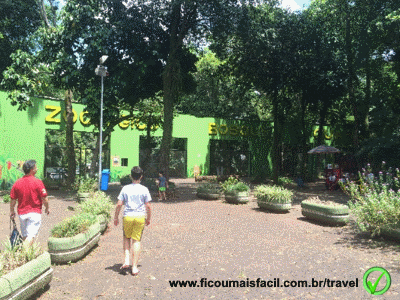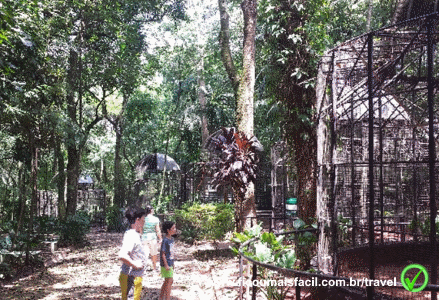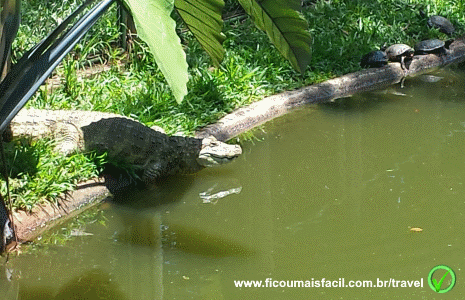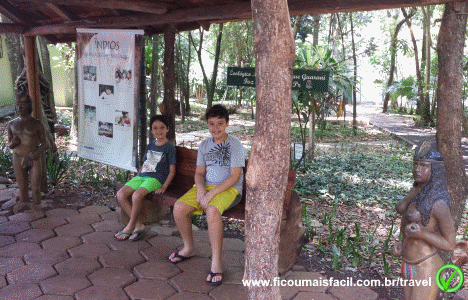 (Nice but not well kept)
If you have extra time, do not miss: The Iporã Show with folk performances, a visit to the Parque das Aves bird park, the Wax Museum and the Valley of the Dinosaurs. You can also take a short visit to Paraguay. Check for a transfer at the hotel. Really, we did not like the invasive approaches on the way to the Ponte da Amizade (Friendship Bridge) and we chose not to go there, since we had no interest nor curiosity to visit it and would go only to waste some idle time.
Anyway, Foz do Iguazu is an economical and very rewarding travel option!

(Brazil - Argentina border)