| | | | | |
| --- | --- | --- | --- | --- |
| | | Brasilia | | |
Welcome!
A visit to the exquisite Metropolitan Cathedral in Brasilia, the modern capital of Brazil and a
World Heritage site
. Travel with us and have fun with our tips, places, landscapes and adventures there.
This
Weblog
is constantly being updated. So, follow us on Facebook and subscribe to our channel, in order to be notified of new postings. Keep up to date on new videos and content.
---
Metropolitan Cathedral
(Architecture and Faith)
This Catholic Church is masterpiece of the famous Brazilian architect Oscar Niemeyer. It is situated on the Eixo Monumental (Monumental Axis Avenue) in Brasilia, the capital city of Brazil. It is a must visit for the religious and non-religious people alike that was built in 1970. It is a modern and unusual cathedral. It is not big at all and it has a generous amount of glass art work on the walls that give it a freshness feeling not too common of religious buildings. Even though it is a religious place, the crowd of tourists, many of them wearing bermuda shorts and clothing which is not appropriate (there is a huge sign at the entrance stating so), takes away the religious mood of the church. In case you are the religious type and feel annoyed by the crowd, there is a small chapel underneath the church where you can pray, meditate and strengthen your faith. Its entrance to the chapel is on the left side of the altar. Saturday is usually a good day for a visit. There is a lot of parking space in the whereabouts.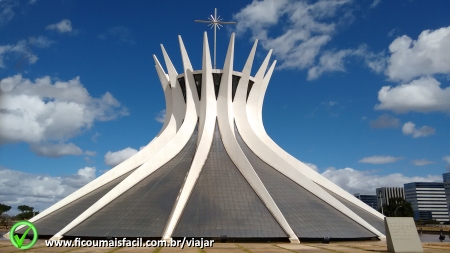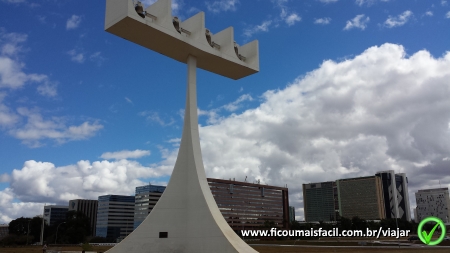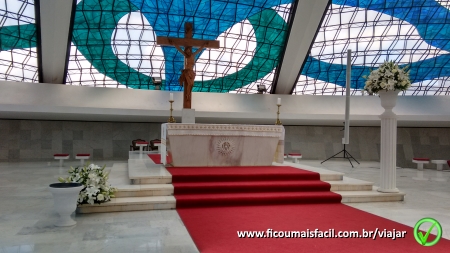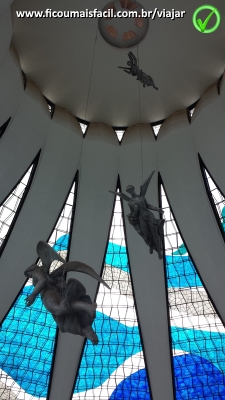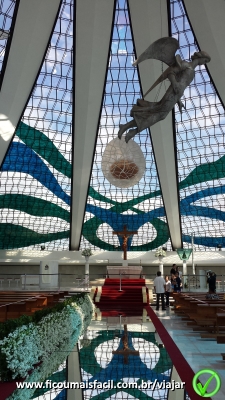 TIP: If you intend to visit the Television Tower, refrain from buying souvenirs at the entrance of the cathedral. Just a few steps away from the bottom of the tower, there is a shopping fair where you can find better prices and a larger variety of mementos.